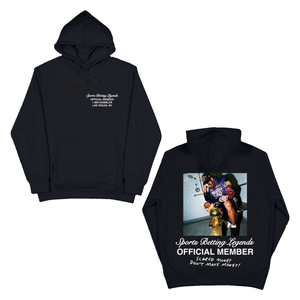 ***PRIVATE LINK FOR SPORTS BETTING LEGENDS CHAT MEMBERS ONLY***
If you are not apart of the IG sports betting group chat, your order will be CANCELLED.
"SCARED MONEY, DON'T MAKE MONEY!"
Official hoodie for SBL Members
Designed by Justin Escalona
Fits true to size. Buy the size you normally wear!