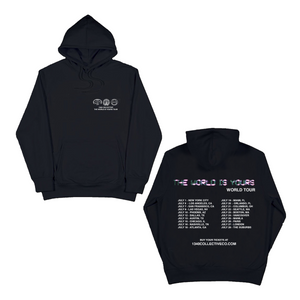 This hoodie was designed in real time while streaming on IG LIVE. The idea / concept was crowdsourced by people in the chat throwing out their ideas. 
Thank you to everyone that participated it was a really fun experience and I definitely want to do more stuff like that. Not only did we cook some fire, it really helped me get out of my designing rut. 
Fits true to size. I wears a LARGE.