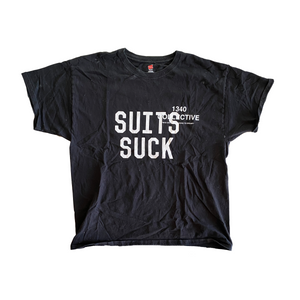 FROM THE HBO SHOW "ENTOURAGE"
Welcome to our re-purposed vintage collection. Each piece is an individually sourced item with a 1340 screen print. What makes this collection fun, is that each piece is a 1/1. We literally cannot make more than one because I would have no idea where to get a matching garment. 
Each piece was hand screen printed by Justin Escalona in our Los Angeles studio. 
Good luck! We hope you enjoy your piece.