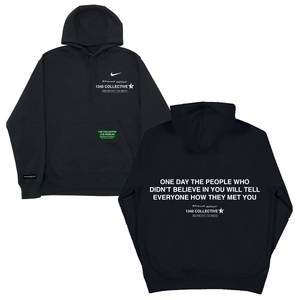 One day the people who didn't believe in you will tell everyone how they met you.
Growing up, I've always been the type of kid to have these big ass dreams and would tell everyone how I was going to make them come true. Sadly, most people find it easier to hate than to show love. I remember so many people saying how dumb I was for wanting to have a creative job. Telling me how that will NEVER happen. 
Well... Fast forward to today, I think I'm doing pretty damn well. 
FITS TRUE TO SIZE. WE RECOMMEND BUYING YOUR STANDARD SIZE.