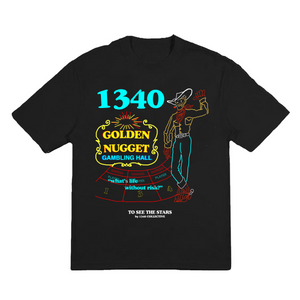 "TO SEE THE STARS" 
Some people must do whatever it takes in order to see the stars. The ordinary is boring... What is life without risk? This collection was inspired by the idea of betting on yourself and believing in yourself.
The art featured in this design was HAND-DRAWN by Justin Escalona.
Fits true to size. We recommend buying your standard sizing.