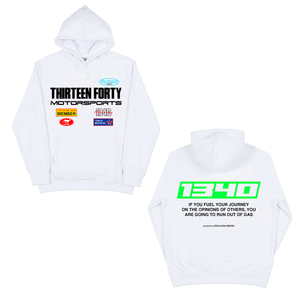 I'll be honest with you... Sometimes I doubt myself. I don't really know what I'm doing and it kinda freaks me out. I just have to remind myself to trust the vision. That's been the motto since I started this company five years ago. If I listened to the haters then, I would have never even started. When I'm feeling down, I remind myself that if you fuel your journey on the opinions of others, you are going to run out of gas.
And that's the damn truth.
Fits true to size. We recommend buying the size you normally wear. Justin wears a large.