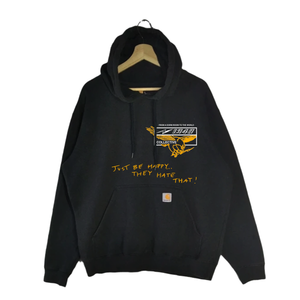 I'll be honest, I was really afraid to come back to LA. I was down pretty bad mentally. Over the years, I've made so many friends but how many of them are actually real? How many of those friends actually care about me? Not many. I guess that's the nature of living in place like LA. 
It feels good to know that I still have real friends. Ride or die homies. I made this hoodie to give to some of my friends, but we have a few extra. These will be on sale first come first serve. I thought some of you might appreciate it as well. It's live this week, appreciate you guys.

Fits oversized. I normally wear a LARGE but I wear a MEDIUM in this.
NOTHING ON THE BACK.