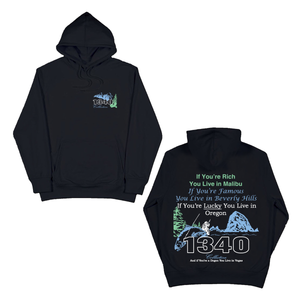 Today I turned 25 years old. What a weird thing to say. It feels like time has gone by so quickly and I don't even know how I got here. After doing some reflecting, I've come to the conclusion, I've been living my life wrong.
I've been focused on the wrong things. Why has money been so important to my happiness? It shouldn't... But it has. It's time to disconnect and truly just live. I'm tired of being with people that don't even care about the same things as me. It's time to be me.
Here's a collection all about just that. 
Hoodies fit true to size. Justin wears a LARGE.