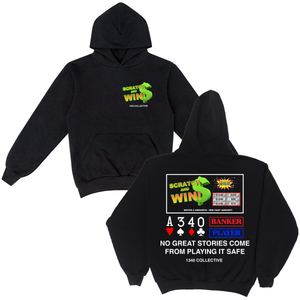 "NO GREAT STORIES COME FROM PLAYING IT SAFE" 
This collection is inspired about taking risks. If you don't believe in yourself, who will? My whole life, everyone has always told me to play it safe. F that. In order to become who I want to be, I'm going to bet it all on myself.
Fits true to size. 
Justin wears a size large.