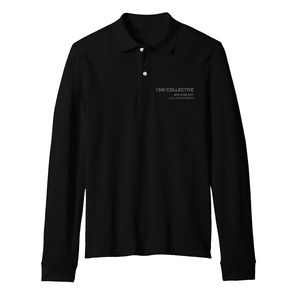 Before we have our big collection drop next Monday, we thought it would be fun to release two of the items in advance. My style has changed a lot lately since I moved to NYC so I wanted to make pieces that reflect my current interests. 
I made a knit sweater featuring a screen print on the front and a long sleeve polo with an embroidered design.
These pieces are very limited because we didn't know how many to make. 
Fits true to size. Cop what you normally wear!