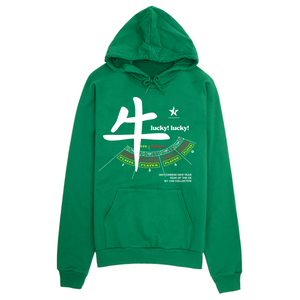 I'm not sure if many people know this, but I am 50% Chinese. This upcoming Friday is Chinese New Year, so I had to make something to celebrate. In Asian culture, it is very important to be "lucky". 
With that being said, whenever I go to a casino, I only see Chinese people playing Bacarrat. It only felt right to make a piece showing love to the Year of the Ox, being lucky and our favorite game... Bacc.
Happy Chinese New Year! 
This is available for a few days. 
Fits true to size. We recommend buying your standard sizing.