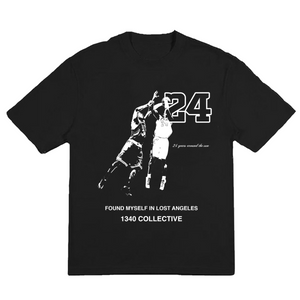 Man... It feels like it was just yesterday I was still living with my parents dreaming of moving to LA one day to chase my dreams. How has time gone by so fast? How am I already 24? I just want to say thank you to everyone that has supported me over the years and helped me get to this point. 
To celebrate my 24th birthday, here's a surprise drop. 
We recommend buying your standard sizing. Nothing printed on the back.